OOOOOOOOOOOOOOOOOO



Ceramic Bowl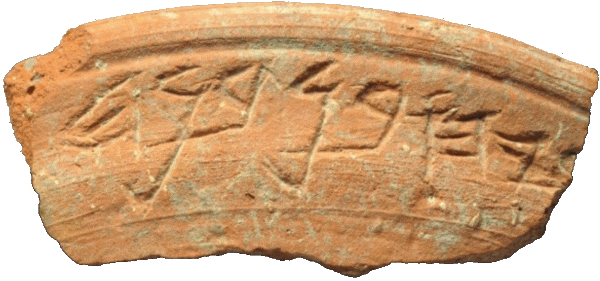 [Return to Index]



Description:
Archeologists working in Jerusalem discovered what they say is a 2700 year-old pottery fragment with an ancient hebrew inscription containing the name of a biblical figure.

Era:
Middle Semitic Script

Image Credit:
Israel Antiquities Authority

Date of Inscription:
8th Century BCE

Location of Discovery:
Jerusalem, Israel

Date of Discovery:
2014

Current Location:
?

Language:
Hebrew

Writing Surface:
Ceramic Bowl

Transliteration:
RYHW BN BNH

Translation:
[]riah son of Beniah

Comments:
The text fragment on the shard is similar to the name Zechariah son of Benaiah, the father of the prophet Jahaziel, whose name appears in 2 Chron 20:14.











OOOOOOOOOOOOOOOOOO