Paluxy River Footprints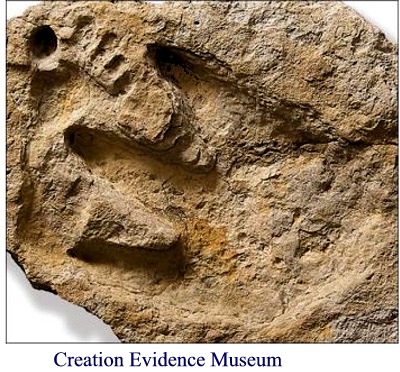 Description: A slab of North Texas limestone is on track to rock the world, with its two imbedded footprints poised to make a huge impression in scientific and religious circles.

The estimated 140-pound stone was recovered in July 2000 from the bank of a creek that feeds the Paluxy River near Glen Rose, Texas, located about 53 miles south of Fort Worth. The find was made just outside Dinosaur Valley State Park, a popular destination for tourists known for its well-preserved dinosaur tracks and other fossils.

The limestone contains two distinct prints, one of a human footprint and one belonging to a dinosaur. The significance of the cement-hard fossil is that it shows the dinosaur print partially over and intersecting the human print.