How to do a Hebrew Word Study without Knowing Hebrew
Online video course - Take at your pace
By Jeff A. Benner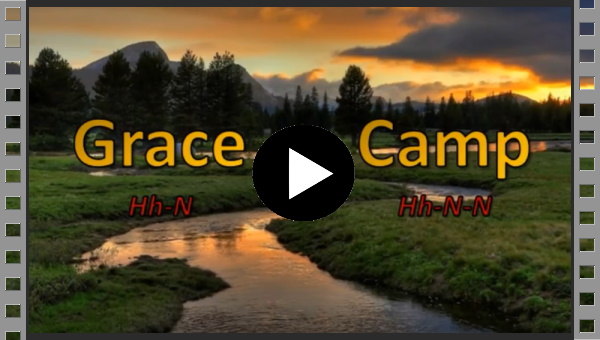 Learn the methods to uncover the deeper meanings of Hebrew words behind the English translations.
When most people do a word study they will open up Strong's dictionary, look up the word they are studying, read that definition and then move on. But there is much more to a thorough study of a Hebrew word, which will open up a whole new world to the reader. This course will teach you how to dig deeper into the meanings of the words of the Bible to uncover the more in-depth understanding of the words in the Bible. Even if you do not know any Hebrew, the resources and tools available to you will provide you with a wealth of information.
"If you are serious about understanding what the Bible is saying, then take this course."
-- Jerry Adams
"Great class packed full of information that completed the dots... This put a lot into perspective."
-- Michael Neuhaus
"This course goes deep into the Hebrew of the Bible yet remains very easy to follow."
-- Matthew Baker

---

100+ Reviews
Lecture Previews
Frequently Asked Questions
About the Instructor
51 Lectures
3 hours Video
Closed Captions
30-Day Money-Back Guarantee
Lifetime access
Certificate of Completion

Course Description:
Shalom, my name is Jeff Benner. I am the founder of the Ancient Hebrew Research Center and have written over a dozen books on Biblical Hebrew including the Mechanical Translation of Genesis and Exodus and the Ancient Hebrew Lexicon of the Bible. Through years of study, research and teaching others, I have developed a method of studying Hebrew words that will benefit you in seeking a deeper understanding of the Bible.

The Hebrew Bible (called the Tanakh by Jews and the Old Testament by Christians) was written by Hebrews whose language and culture was very different from our own. A language is closely tied to the culture of those who speak the language. In the case of the Hebrews, who were a nomadic and agrarian people, their language was closely connected to that culture and lifestyle. When we read the Bible, our 20th Century culture and lifestyle will often influence how we interpret it, therefore it is essential that we read and study the Bible from their culture and perspective so that we can better understand the Bible.
What are the requirements?
There are no requirements for taking this course, except for a desire to expand your knowledge of the Bible.
No materials are required to take this course as you will be provided everything you need, but if you have a Bible, dictionary, lexicon, interlinear or other word study related material will be helpful.
What will I Learn?
Define Hebrew words based on their original cultural context
Use a Bible concordance and dictionary to define Hebrew words and roots.
Know how to use various Hebrew lexicons to do a study of Hebrew words and roots.
Find the definition of a word based on the context of how it is used in the Bible.
Have a basic understanding of the philosophy and thought process of the Hebrew people allowing for proper Biblical interpretation.
Use E-Sword to do an in-depth study of Hebrew words.
Know how to navigate through a Hebrew-English interlinear Bible.
Have a digital library of free resources that will assist you in digging into the Hebrew language of the Bible.
What is the target audience?
This course will interest anyone who desires to dig deeper into the meaning of the words in their Bible.
This course is designed to be used by anyone, even if they have no prior knowledge or instruction in Hebrew.
The methods demonstrated in this course will benefit both beginning and advanced students in Hebrew and Biblical Studies.
This course focuses on Biblical Hebrew, the language of the Tanach (Old Testament).
This course is not suited for Biblical Greek, the language of the New Testament.

---
Lecture Previews
Return to Top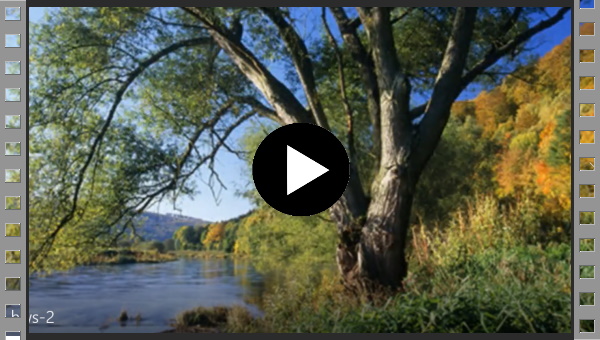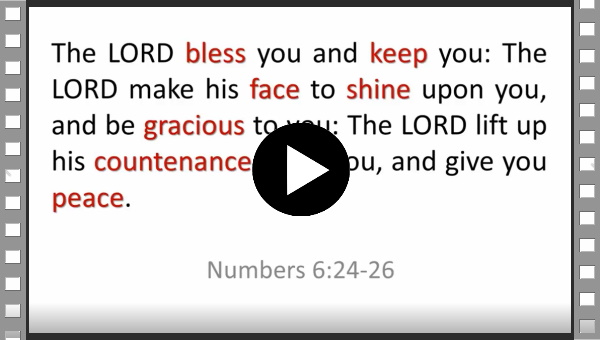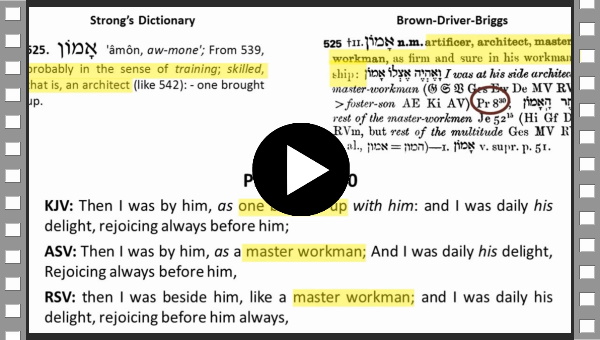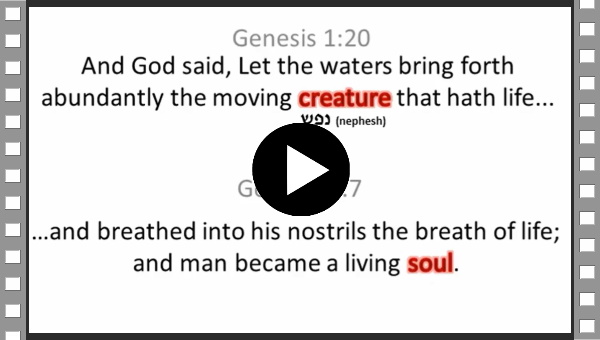 ---
Selected Student Reviews
Return to Top

Keoagile Khiba: Learned much in a short space of time and gained insights that are helpful in my reading and study of biblical Hebrew. Not an expert yet, but the course has inspired me to strive to be a better student of the bible.

Shaik saleem: I'm very glad to find this study. Yes, initially it may sound it's too heavy to learn but trainer kept encouraging to hold on... its easy.. you will learn, keep continue. I appreciate that. Good study and my hunger for Original meaning of the Bible is growing day by day.

Larry Danridge: This is a very good beginners course for learning Biblical Hebrew. The study tools that are included will be worth the price you pay for the course......

Steven: Things are more clear now since I have gone through this course. I will be re-visiting this from time-to-time because this class (course) is very enlighting and Jeff does a great job! Thanks for sharing your knowledge!

Dr. Dottylin Simpson: It's illuminating. It removes the darkness from my eyes as to whether or not I am serving Yah correctly. it destroys the doubts and fears and replace it with confidence. the simplicity of this teaching is just great. Thank you Brother Jeff. Yah bless you!

Chet Burba: it is showing how warped are western thinking is and it brings to mind that there is a true meaning to the dimensions of the wilderness tabernacle. sooooo interesting

Warren Rhinehart: This is one of the best teachings I've seen for really searching into the scriptures using the tools made available to us. This will help my studying and understanding tremendously of this amazing language.

Jackie Benson: Exactly what the course is advertised as, is what is here. This helps you understand Hebrew and how to seek out and find the deeper meaning of Hebrew words compared to English translations of Hebrew. Truly a blessing (gift)!!!!!

Rachel Levi: There are many Biblical Hebrew courses but few that actually explain the character of Biblical Hebrew. This course goes into the mentality, cultural values, and even geography of Ancient Israel in order to explain the linguistic features. I design beginning Biblical Hebrew courses, but I had much to learn in this course. I would encourage others who teach Biblical Hebrew to take this course. It will give you a new perspective on the language and give depth to your teaching.

Matthew Baker: This course goes deep into the Hebrew of the Bible yet remains very easy to follow. I found the word-study assignments very helpful to put the knowledge learned in this course to work. I look forward to studying the Old Testament with this new understanding, and also to taking Mr. Benner's Hebrew language course here on Udemy.

Silvia Mondragón: I love the simplicity of the explanations. The descriptions are helping me to better understand God's Holy Word. It is giving me a desire to dig deeper! Thank you.

Delux Muchenje: In just the few minutes i have spent watching the course, it has helped me understand and see things that has brought clarity to some questions i had from some of passages of the bible

---
Other Courses by Mr. Benner
Return to Top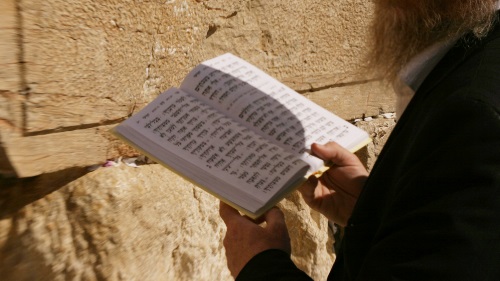 Learn to Read Biblical Hebrew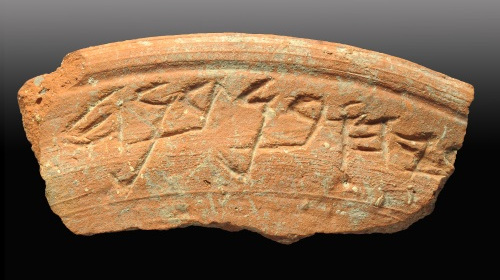 Learn the Ancient Hebrew Alphabet and Language