Topics

Learn Hebrew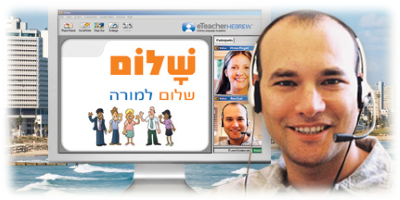 Learn Hebrew or Greek with eTeacher
By Jeff A. Benner
E-Teacher is a web based service in Israel that teaches Biblical and Modern Hebrew, as well as Biblical Greek, Aramaic and Yiddish. The virtual classrooms are run by teachers located in Israel and include students from around the world. I have personally attended their intermediate Modern Hebrew course and have found it to be an excellent learning experience. Their technical support, teaching staff and learning materials are great and make learning Hebrew easy and fun. If you are looking to learn Hebrew and want to do it in a classroom environment, then check them out through the links below. If you have any questions please feel free to email me.
Click a link below to learn more about eTeacher
---
If you would like to be notified of new articles from this website...

---
Related Pages by Jeff A. Benner
Learn Biblical Hebrew (Book)
Hebrew lessons, dictionary and reference guide for learning the alphabet and language of the Bible.
Learn Biblical Hebrew (Lessons)
In just 17 short lessons you will be well on your way to translating the Hebrew Bible for yourself.
---