OOOOOOOOOOOOOOOOOO



Pottery Shard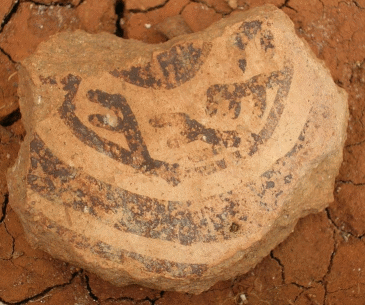 [Return to Index]



Description:
This painted piece of pottery is dated to between 1000 and 400 BCE. The writing is incomplete but the letters resemble the Hebrew word hayah meaning to be/exist.

Era:
Middle Semitic Script

Image Credit:
Ben Fogle

Date of Inscription:
1000 to 400 BCE

Location of Discovery:
Tell Heshbon, Jordan

Date of Discovery:
?

Current Location:
?

Language:
Hebrew

Writing Surface:
Pottery

Transliteration:
?HHY?

Translation:
TBD

Comments:
Because only a portion of the inscription can be read a proper translation cannot be made.











OOOOOOOOOOOOOOOOOO