Topics

Learn Hebrew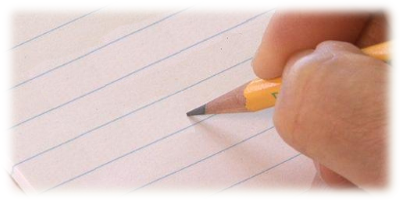 How to Write Hebrew
I would like to thank John J. Parsons who has designed these handwriting helps. They have been excerpted from his web site Hebrew4Christians with his permission. If you have not already visited his web site I highly recommend it for furthering your Hebrew studies and learning.
Aleph

Beyt

Gimel

Dalet

Hey

Vav

Zayin

Hhet

Tet

Yud

Kaph

Final Kaph

Lamed

Mem

Final Mem

Nun

Final Nun

Samehh

Ayin

Pey

Final Pey

Tsade

Final Tsade

Quph

Resh

Shin

Tav

---
If you would like to be notified of new articles from this website...

---
Related Pages by Jeff A. Benner
Learn Biblical Hebrew (Lessons)
In just 17 short lessons you will be well on your way to translating the Hebrew Bible for yourself.
How to Type in Hebrew (Article)
Instructions in how to set up your keyboard to type in Hebrew characters.
Learn the Ancient Pictographic Hebrew Script (Lessons)
Easy lessons to learn how to read the the ancient pictographic Hebrew script, also called Paleo-Hebrew.
Learn to Read Biblical Hebrew (Course)
Everything you need to learn Hebrew from the alphabet to translating the Bible on your own.
---