Topics

Ancient Hebrew Alphabet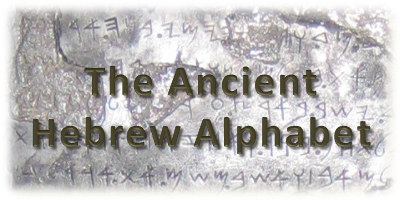 Ghayin
By Jeff A. Benner
Early
Hebrew

Middle
Hebrew

N/A
Late
Hebrew

Modern
Hebrew

N/A

N/A
| | |
| --- | --- |
| Ancient Name: | ghah?, ghayin? |
| Pictograph: | Rope of twisted fibers |
| Meanings: | Twisted, Dark, Wicked |
| Sound: | g, gh or ng |
History & Reconstruction
While this letter existed in ancient Semitic languages and some modern Semitic languages, it no longer exists in the modern Hebrew. Instead it has been absorbed into the letter ע (ayin). While the evidence exists showing that this is in fact a separate letter, there is very little evidence for reconstructing its original pictograph. The Ugarit and Arabic languages wrote this letter the same as the ayin but with an additional line or dot. The closest candidate for this letter is the

, a twisted rope, which is found in some ancient Semitic inscriptions.

In the Arabic language this letter is called the ghayin and is probably related to the Hebrew word ghah meaning "twisted."

Because the Greek language transliterates this letter with a gamma ("g" sound) we know that this letter originally had a type of "g" sound, possibly a "ng" as in the word "ring."
---
Free Study Pack
Sign up for our mail list and get a free study pack that includes Mr. Benner's ebook, A Mechanical Translation of Genesis.
---
Related Pages by Jeff A. Benner
Sabbath in Ancient Hebrew (Video)
Each letter in the Hebrew alphabet was originally a picture with meaning. In this video we will examine the letters in the Hebrew word shabbat.